When the body initially encounters an allergen -- what's known as primary exposure -- it can react in one of three ways, two of which are positive or harmless and the third of which is allergic.

The first is immunization: The body produces normal antibodies that will attack the allergen and kill it through a sequence of activity by T cells and B cells. Antibodies are also called immunoglobulins. The most important beneficial one is called immunoglobulin G, or IgG.

The second is tolerance: There will be no immune response at all because the body can simply coexist with the substance, a kind of physiological "don't ask, don't tell" policy.

Third is sensitization: This results from the production of the antibody immunoglobulin E (IgE), which then attaches itself to the receptors on two kinds of cells, mast cells, and basophils (although there may be others as well). However these cells, particularly the mast cell, are most important because their action produces most of the problems related to allergy. Each antibody is dedicated to fighting a single allergen -- really just a few proteins in those allergens. People with multiple allergies have a variety of IgE cells attached to the mast cells programmed to different allergens. With all those antibodies floating about, treating multiple allergies can be a tricky business.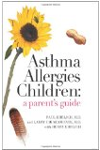 More About this Book
Asthma Allergies Children: A Parent's Guide
Asthma and allergies are at epidemic proportions. It doesn't have to be that way. Two experienced pediatric allergists tell everything a conscientious parent needs to know about these conditions,...
Continue Learning about Immune System