Fear and anger have different effects upon your body. In the gastrointestinal tract, fear reduces contractions and secretions (e.g. acid) in the upper digestive tract (stomach and duodenum), leading to nausea, fullness, and loss of appetite. In contrast, fear increases contractions and secretion in the lower digestive tract (colon and rectum), resulting in diarrhea and abdominal pain. This response could be associated with the symptoms of nausea and diarrhea. This gut response to fear has been built in and encoded within you. From an evolutionary standpoint, the response evolved to minimize the exposure of the gut to food and waste material that would otherwise use energy needed by muscles in order to fight or flee. In short, the emotion of fear shifts energy from the gut to the muscles. It comes at a cost, but survival depends upon it.
On the other hand, anger operates differently in the gut. Its effects are just the opposite of fear's effects. Anger increases stomach contractions that can lead to upper abdominal pain. It reduces colon contractions, which results in constipation. With each case, the gut experiences the unique and stereotyped impact of emotion. Fear loosens your bowels. Anger bottles you up. But when emotions come into play, the gut is not the only system implicated.
Your emotional responses are not limited to the gastrointestinal tract. All organs and tissues of the body are involved. This includes the mind/brain, even if and when it doesn't know what is going on.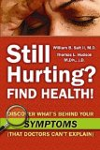 Continue Learning about Emotions