The resting metabolic rate (RMR) is the number of calories the body requires at rest. It is important because any calorie intake above this resting metabolic rate (RMR) is stored as fat by your body. The RMR is a good estimate for those of us without access to complex laboratory testing of oxygen consumption and carbon dioxide gas production. The basic formula for estimating RMR at rest is:

Body weight (pound) x 10 = RMR
or
Body weight (kilogram) x 22 = RMR

The RMR, however, is dependent on both your weight and your activity level. The more active you are, the more energy you expend and the more calories it takes to fuel you. This is why many and various "diet" plans work. It's not rocket science - it is simple math. They simply assist you to burn more or consume fewer calories than your body requires as maintenance.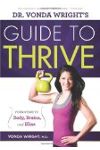 Continue Learning about How The Metabolic Process Works