Radon is invisible and odorless and can appear in any type of home: old, new, with or without a basement. Radon is the second leading cause of lung cancer among smokers and the top cause of lung cancer among non-smokers. It is responsible for about 21,000 lung cancer deaths each year -- killing more people than even drunk driving.

High indoor radon levels have been found in every state. The U.S. Environmental Protection Agency (EPA) estimates about 1 in 15 homes have high levels of radon. That's about 8 million homes with high levels.

Radon is consistently rated as one of the top environmental risks addressed by the federal government and the leading environmental cause of cancer. Testing is the only way to know if your home has elevated radon levels. Do-it-yourself test kits are available online and at retail outlets or by calling your state radon office.
Radon is a naturally occurring gas that is a known carcinogen -- an agent that causes cancer. Radon, the product of decaying radium and uranium in the soil, can seep into a house from the ground below through porous rock.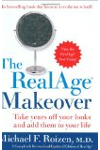 Radon is an invisible radioactive gas that is odorless and tasteless. It is a by-product of the natural breakdown of uranium in soil, rock, and water, and it can get into the air you and your kids breathe. Unlike lead, it doesn't matter how old your home is; both old and new homes have been found to contain radon. Because it is cancer-causing, measure the level of radon in your home. There are inexpensive devices available for measuring radon at the hardware store, and your local health department is a good source of additional information.
From Good Kids, Bad Habits: The RealAge Guide to Raising Healthy Children by Jennifer Trachtenberg.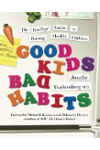 Radon is a cancer-causing radioactive gas, the product of the radioactive decay of radium within the earth. The gas normally percolates upwards and escapes into the atmosphere. But radon can easily collect in our constructed environments: our water supply, basement crawl space, brick or rock walls, slab joints, sump pump or floor drain. You cannot see it, smell it or taste it, but inhaled, radon enters the lungs, where it undergoes further radioactive decay that can damage your deoxyribonucleic acid (DNA). There are no immediate symptoms. It typically takes years of exposure before a fatal lung cancer may appear. The U.S. Surgeon General has warned that radon is the second leading cause of lung cancer in North America today (second only to smoking). Testing for radon gas is widely available and inexpensive.
Continue Learning about Household Safety