That is a label applied to physicians, or sometimes non-physicians, who claim to practice Homeopathic Medicine. There is no license for Homeopathic Medicine in any state in the United States. Rather, the label implies a school of thought or treatment, which, in many cases rests on natural remedies. In its original form, as practiced by Dr. Samuel Hahnemann among others, homeopathic medicine stressed minimal quantities of various ingredients. In the days of Hahnemann, there were numerous homeopathic medical schools. Ultimately, those that did not close, evolved into traditional Allopathic medical schools we know today. One great contribution of homeopathy to modern medicine was a stress on wellness.
Continue Learning about Homeopathy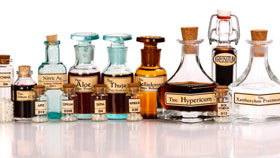 Homeopathy is a system of medicine that uses highly dilute preparations made from plants, minerals, or animals to stimulate healing.