Here is a simple strategy that will help you keep your spending in check:
Set a detailed budget and gift list -- write down in big bold letters how much your are going to spend and who you are going to purchase gifts for. If you don't write it down you are not going to stick with it.
When you are out in the shopping jungle, keep at all times the budget list with you. Every time you make a purchase write down who it was for and how much you spent -- this list will help keep you focused and remind you of your budget.
Arrange things so you can succeed -- bring the list, try to bring cash or only one credit card -- and try not to make last minute impulse purchases. It's better to cut the shopping off and pick it up the next day briefly.
Hold yourself accountable -- recruit one person you know and tell them your final budget.
Finally, give yourself an incentive. Put a small portion of your budget aside for sticking with it. If you come in under budget treat yourself for a job well done -- or treat someone else.
For many people holiday shopping results in heavy debt. Shopping is a behavior that often spins out of control. Here are some tips that will help you better manage your spending:
Make a list of the people you are going to shop for and write down the total amount that you are going to spend on each of them.
Take cash when you go shopping and leave the credit cards at home. Also, make sure you give yourself enough time to shop so that you won't be pressured into making last-minute impulse purchases. While you are shopping, write down every purchase and the price next to each person's name on your list.
Make yourself accountable by letting one other person know how much you have budgeted. Being accountable to someone else will help you maintain control.
Set aside some funds as an incentive for staying within your budget. You can purchase something for yourself or give it to charity.
With a bit of planning you can reduce the stress of overspending and really enjoy the holiday shopping experience.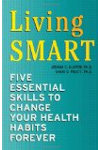 Here are ways to cut back and still enjoy holiday merriment:

Make the holidays for the kids: It's expensive enough to buy gifts for your kids, but when you consider purchasing gifts for everyone else that you know, (friends, grandparents, aunts, uncles, parents, etc.) you can quickly blow your holiday budget before you even get to purchasing gifts for kids.

Instead of shopping for that mile-long list of friends and relatives, forgo the gift exchange and put that money towards the kid gifts.

Your friends and family will understand and might even be relieved that they won't have to buy you something in return. After all, most of us wouldn't really miss receiving another tie from Aunt Harriet or bath powder from your sister.

Draw names: If forgoing the gift exchange with your extended family is not an option, you could propose that instead everyone draw the name of just one family member to buy a gift for. You could also set a ten dollar gift limit. This goes for both adults and kids. Having a price limit will make sure that kids have to be creative in their gift-giving and will teach them about sticking to a budget.

Check out thrift stores: The best gifts don't always have to come wrapped in their original packaging, and you don't have to pay full price to give someone a thoughtful gift that they will love. When shopping for gifts, don't overlook the dollar stores, garage sales, book sales at the library, thrift stores, discount stores, and e-Bay. By shopping around, you can find great sale items and perfect stocking stuffers at greatly reduced prices.

Emphasize together time: Suggest that family members give the gift of time to your kids instead of purchased gifts. Have a family outing to a zoo, skating rink, or to the beach. You can even go berry picking or kite flying.

Teaching your kids a specific skill such as how to fish, bake an apple cobbler, knit a scarf, or throw a football is also a fantastic way to give your "time gift." The point is that you are spending time together, and whatever you choose to do, being together often proves to be more memorable than opening up that "it" toy or electronic device that will soon be forgotten.

Suggest handmade instead of store bought: While preparing for that gift exchange, specify that a certain number should be no-cost items. Doing so makes Christmas less consumer-driven and brings back the true spirit of giving.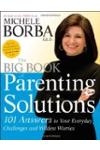 Continue Learning about Healthy Holidays