If you eat foods that contain saturated fat, whether from animal products or hydrogenated vegetable oil, you have the risk of elevated blood cholesterol.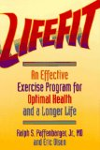 Certain things can predispose you to high cholesterol. For example, if you're a man over 45 or a woman over 55, you're at greater risk. Having a family history of high cholesterol may predispose you to poor cholesterol as well. So can certain health conditions, like diabetes. And your doctor may want to talk about your lifestyle to see whether there may be a culprit there. Being overweight, not exercising enough and eating a poor diet can play a big role in poor cholesterol values.
Your risk for high cholesterol is increased by factors like diet, weight, exercise, age, and heredity. Those with an unhealthy weight and diet that is filled with saturated fats and cholesterol are more at risk for high cholesterol. Lack of exercise can also increase your chances of heightened levels of cholesterol. Age often determines high cholesterol since most people are past the age of 45 when their cholesterol begins to rise. Additionally, if someone in your family suffers from high cholesterol or heart disease, your own chances are increased. Smoking is also a very great risk factor for high cholesterol and heart disease.
Continue Learning about High Cholesterol