Unfortunately, high cholesterol does not have any symptoms except for when it results in extreme complications like heart disease. The only way to tell if you have high blood pressure is through a blood test.
Everyone over the age of 20 should visit their doctor to test for high cholesterol levels. After their initial screening, they should revisit the doctor at least every five years for retesting. As with any appointment, be sure to discuss the causes, symptoms, treatments, and complications associated with high cholesterol.
You can find out if you have high cholesterol by taking a blood test. Certain blood tests can be done to measure the amount of total cholesterol, LDL, HDL and triglycerides in your blood. Ask your healthcare provider if you or your child should have blood tests to check your cholesterol levels. If your cholesterol or triglycerides are not at the right levels, you and your healthcare provider can find ways to improve them. Most people should keep their cholesterol and triglycerides at the following levels:
Total cholesterol: less than 200 (adults), less than 170 (children)
LDL cholesterol: less than 100
Triglycerides: less than 150
HDL cholesterol: greater than 60
Elevated blood cholesterol is usually without symptoms. However, elevated cholesterol leads to atherosclerosis in the arteries of the heart, called coronary heart disease, and elsewhere, called peripheral vascular disease. Development of atherosclerosis is associated with angina, diabetes, high blood pressure and myocardial infarction.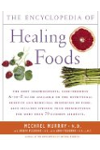 More About this Book
Encyclopedia of Healing Foods
From the bestselling authors of The Encyclopedia of Natural Medicine, the most comprehensive and practical guide available to the nutritional benefits and medicinal properties of virtually everything...
You can have high cholesterol without symptoms. In fact, this is the most common presentation of high cholesterol. Elevated cholesterol levels can lead to multiple medical problems, but these problems typically take long periods of time to develop. Initially, it is likely that a person may have no symptoms at all that would help them to realize that they have high cholesterol. There are specific screening tests that look for elevated levels of cholesterol. If you are unsure whether or not you need to be screened, make an appointment with your doctor.
Continue Learning about High Cholesterol