Lipids are fat-like substances found in the body's cells and in the bloodstream. Often referred to as cholesterol and triglycerides, lipids are an important source of fuel for the body. But if lipids reach unhealthy levels, they can raise your risk of heart disease.
At your next visit with your doctor, it may be helpful to ask the following questions about your lipid levels:
What are my lipid levels? What do they mean? What should my goals be?
Based on my current lipid levels, what is my risk of developing heart disease?
What steps should I take to bring my lipids to healthier levels?
How long will it take me to achieve my lipid goals?
How often should I get my lipids checked?
If I am unable to reach my lipid goals with the treatment plan we've just discussed, what other options are there to help me reach them?
Continue Learning about High Cholesterol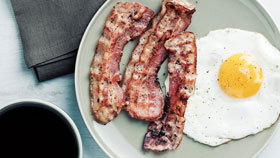 Although blood cholesterol helps digest food and make hormones, too much of it can harden your arteries and cause heart disease. Also known as hypercholesterolemia, high blood cholesterol can accumulate along the walls of your art...
eries, the main supplier of oxygen from the heart to other parts of your body.
More