The results of any high cholesterol medications vary by person and may require a variety of combinations to work. Some of the side effects of these medications are muscle and abdominal pain, irregular bowel movements and liver dysfunction. Also, certain varieties of an alternative remedy called red yeast rice may contain other drug ingredients that are harmful to your health.
Statin drugs are very powerful in cutting the risk of heart disease, but of course they're not perfect. Many people who take them complain of muscle pain, and people often say they feel the way they do the day after a hard workout, even when they haven't been physically active. Sometimes this just shows up as fatigue.
On rare occasions statins can cause muscle damage, so tell your doctor if the muscle pain is severe or persistent. Occasionally the drugs cause liver problems. Studies show that statin drugs can be used safely in people who have liver test abnormalities from fatty liver, and there is even some evidence that the drugs may improve the problem by lowering fat levels in the blood. Statin drugs have also been reported to cause cognitive impairment, such as difficulties with memory, and they may cause or worsen peripheral neuropathy in some people.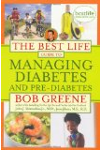 Continue Learning about High Cholesterol