Ellagic acid is a phytochemical found in pomegranates, raspberries, strawberries, blackberries, cranberries, walnuts and pecans. It's been shown to reduce the risk of cancer and low-density lipoprotein (LDL) or bad cholesterol. Pomegranates are a wonderful source of ellagic acid. Mice fed pomegranate juice were found to have decreased blood vessel plaques and blockages. It also lowers blood pressure.
Ellagic acid is a protective chemical in plant foods called a phytochemcial. It protects the body by decreasing cholesterol levels and also reducing the inflammation process in the arteries. Sources include strawberries, blackberries, blueberries, kiwifruit, raspberries, currants, and red grapes.
Ellagic acid is a phenolic compound related to flavonoids. It is present in plants in the form of complexes called ellagitannins. When these complexes are broken down, they yield ellagic acid. Ellagic acid exhibits significant anticancer activity. A potent antioxidant, ellagic acid protects against damage to the chromosomes. It also blocks the cancer-causing actions of many pollutants, such as the polycyclic aromatic hydrocarbons (PAHs) found in cigarette smoke and toxic chemicals, such as benzopyrene.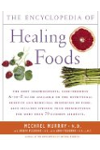 More About this Book
Encyclopedia of Healing Foods
From the bestselling authors of The Encyclopedia of Natural Medicine, the most comprehensive and practical guide available to the nutritional benefits and medicinal properties of virtually everything...
Continue Learning about Herbal Supplements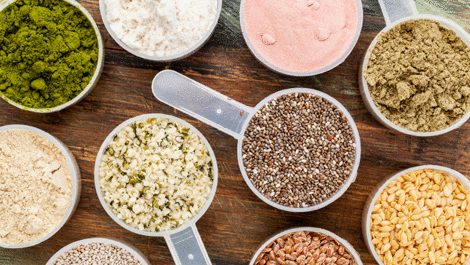 Herbal supplements are dietary supplements derived from nature. Herbal plants or parts of a plant are broken down and used for their scent, flavor and therapeutic benefits. When taken as a supplement, they can deliver strong benef...
its, however, herbal supplements are not regulated by the FDA and can have dangerous side effects. They act like drugs once in your system and can affect metabolism, circulation and excretion of other substances in your body. It is important to discuss with your doctor if you are on prescription medications, are breastfeeding or have chronic illnesses and want to add herbal supplements to your health regimen.
More