Adaptogens are a class of plants considered beneficial for the body's ability to adapt to stress. In this video, integrative medicine specialist Tieraona Low Dog, MD, describes some of these healthy herbs, including astragalus and ashwagandha.
Adaptogens are plants that grow, and have grown for numerous years, in some of the most challenging environments of the world -- I'm talking Siberia, not battling traffic on LA's 405 at 5pm…although the benefits of these plants include helping modify the effects of road rage -- but here I get ahead of myself. So plants toughing it out all over the world, "adapting" to the environmental challenges, and not just existing but flourishing for years. It harkens me back to the line in the popular song "if I can make it there, I'll make it anywhere…" And indeed, what healers for years have seen and more recently what researchers are validating is that these plants -- adaptogens -- act as agents that allow the body to overcome and come out stronger (i.e. adapt to) stressors (including physical, mental, and chemical).
These "I'm a Survivor" herbs today called Adaptogens have other names throughout history and different medical cultures including: rejuvenating herbs, qi tonics, rasayanas, or restoratives. The most recognized definition for adaptogens follows (Wikipedia):
An adaptogen is nontoxic to the recipient.
An adaptogen produces a nonspecific response in the body, an increase in the power of resistance against multiple stressors including physical, chemical, or biological agents.
An adaptogen has a normalizing influence on physiology, irrespective of the direction of change from physiological norms caused by the stressor.
Continue Learning about Herbal Supplements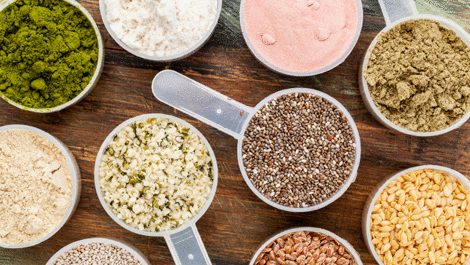 Herbal supplements are dietary supplements derived from nature. Herbal plants or parts of a plant are broken down and used for their scent, flavor and therapeutic benefits. When taken as a supplement, they can deliver strong benef...
its, however, herbal supplements are not regulated by the FDA and can have dangerous side effects. They act like drugs once in your system and can affect metabolism, circulation and excretion of other substances in your body. It is important to discuss with your doctor if you are on prescription medications, are breastfeeding or have chronic illnesses and want to add herbal supplements to your health regimen.
More