Sterols and stanols are substances found in plants. They're present in small amounts in many fruits, vegetables, oils, nuts, seeds and legumes. They decrease bad cholesterol (low-density lipoprotein (LDL)) by reducing its absorption in the intestines. The effect of plant sterols on cholesterol has been known since the 1950s, but it wasn't until the 1990s that they were marketed in food, namely margarines. Chemically, plant sterols are very similar to cholesterol. When we eat them, they prevent real cholesterol from being absorbed. Instead, cholesterol leaves the body as waste.

It takes 2 to 3 grams of plant sterols on a daily basis to decrease low-density lipoprotein (LDL) by 10-14%. It's no easy feat to obtain this amount of plant sterols from eating plants. That's why margarines high in plant sterols have become popular.
Continue Learning about Herbal Supplements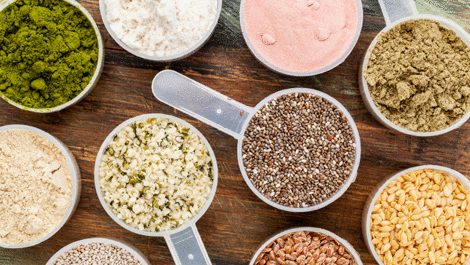 Herbal supplements are dietary supplements derived from nature. Herbal plants or parts of a plant are broken down and used for their scent, flavor and therapeutic benefits. When taken as a supplement, they can deliver strong benef...
its, however, herbal supplements are not regulated by the FDA and can have dangerous side effects. They act like drugs once in your system and can affect metabolism, circulation and excretion of other substances in your body. It is important to discuss with your doctor if you are on prescription medications, are breastfeeding or have chronic illnesses and want to add herbal supplements to your health regimen.
More