Brewer's yeast can be made in one of two ways. When recovered as a by-product of beer making, brewer's yeast is typically grown on grain, usually barley, and has a bitter, unpalatable taste. When bred as a food supplement, brewer's yeast is often grown on sugar beets (which absorb nutrients from the soil faster than any other crop) and in the presence of vitamin B12 and trace minerals, such as chromium, selenium, copper, iron, and zinc. This process creates an exceptionally nutrient-dense food with a slightly sweet, nutty flavor.
Brewer's yeast, when cultivated specifically for use as a food supplement, is dried at a higher temperature than baking yeast, killing the live enzymes and producing no-leavening yeast that will not ferment.
Regardless of strain, all species of S. cerevisiae divide about 20 times before they die, which means that each yeast cell gives rise to millions of offspring. To accomplish this feat, these yeasts require many of the same vitamins and amino acids needed by humans. Since yeasts are typically grown on foods that lack certain nutrients, they must manufacture their own amino acids and vitamins, becoming, in the process, a much more complete food for any human who consumes them.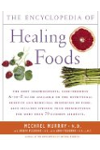 More About this Book
Encyclopedia of Healing Foods
From the bestselling authors of The Encyclopedia of Natural Medicine, the most comprehensive and practical guide available to the nutritional benefits and medicinal properties of virtually everything...
Continue Learning about Herbal Supplements