Incorporating a blood conservation strategy (BCS) during aortic valve replacement (AVR) can reduce the likelihood of transfusion-related complications.

Researchers examined the impact of a BCS on surgical outcomes following AVR. Implementation of blood conservation strategies can be safely completed for people who have had AVR while helping to limit unnecessary transfusion, avoiding transfusion-associated complications and decreasing costs.

The researchers tried to determine if BCS had an impact on morbidity, mortality or blood product utilization. They found no difference in mortality or major complications between people undergoing AVR before and after BCS implementation; however, major complications (renal failure, respiratory failure, sepsis or death) occurred more frequently in people who received two or more units of red blood cells. Gastrointestinal complications, renal failure requiring dialysis and respiratory failure were also more common among people receiving two or more units of red blood cells.

While some people do require transfusion for a safe operation, transfusions can be limited without causing harm to the person.
Continue Learning about Heart Disease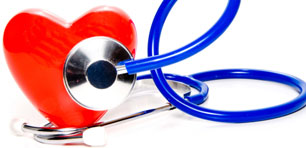 Heart disease is the number one killer of adults in the United States. In fact, one in every three deaths is from heart disease and stroke, equal to 2,200 deaths per day. Taking care of your heart is essential for a long life. You ...
can treat your ticker right by eating healthy, staying active and managing your stress.
More