Warning signs of an arterial dissection include excruciating pain at the site of the arterial dissection, or "downstream" from the site (that now is not getting enough blood).
Symptoms that can point to an arterial dissection in progress are neck pain coupled with a terrible headache, vision issues, dizziness, and more. In this video, chiropractor Steven Shoshany, DC, explains all the crucial signs to be aware of.
Some warning signs for an arterial dissection include neck pain in association with other symptoms, like a severe headache or loss of vision. In this video, neurologist Carolyn Brockington, MD, shares some important red flags to look out for.
Continue Learning about Heart Disease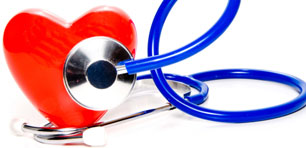 Heart disease is the number one killer of adults in the United States. In fact, one in every three deaths is from heart disease and stroke, equal to 2,200 deaths per day. Taking care of your heart is essential for a long life. You ...
can treat your ticker right by eating healthy, staying active and managing your stress.
More