What can I do to prevent heart disease as I age?
Do the following to prevent heart disease:
Keep a healthy diet. Follow a plan that restricts consumption of saturated fats, trans fat, cholesterol and added sugars. Make sure your diet contains plenty of fruits and vegetables, fiber-rich whole grains, fish, nuts, legumes and seeds. Choose fat-free and low-fat dairy products and lean meats and poultry. Limit consumption of beverages with added sugar.
Get your exercise. Studies have shown that even a daily brisk walk can have positive effects on your heart health. Muscle-strengthening activities are also recommended.
Heart disease is still the leading cause of death in Americans, but we can decrease its incidence with a healthy lifestyle and diet. Here are seven recommendations from the American Heart Association to remain heart-healthy as you age:
Eat a healthy diet
Stop smoking
Exercise regularly
Maintain a healthy weight
Manage your blood pressure
Know your cholesterol scores
Manage your blood sugar
Continue Learning about Heart Disease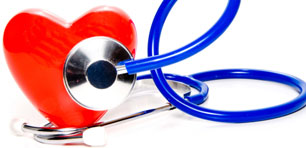 Heart disease is the number one killer of adults in the United States. In fact, one in every three deaths is from heart disease and stroke, equal to 2,200 deaths per day. Taking care of your heart is essential for a long life. You ...
can treat your ticker right by eating healthy, staying active and managing your stress.
More