Stents do have their place in coronary valve disease. Peter Mikhail, MD, from Medical Center of Trinity discusses the role they play and more in this video.
Continue Learning about Heart Disease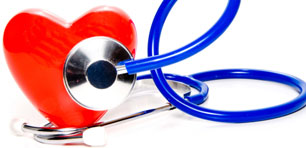 Heart disease is the number one killer of adults in the United States. In fact, one in every three deaths is from heart disease and stroke, equal to 2,200 deaths per day. Taking care of your heart is essential for a long life. You ...
can treat your ticker right by eating healthy, staying active and managing your stress.
More