Smoking causes coronary heart disease, accounting for one of every six deaths. Cigarette smokers are 2 to 4 times more likely than nonsmokers to develop coronary heart disease, and cigarette smokers are approximately 2 times more likely to have a stroke.

Both cigarette smoking and exposure to secondhand smoke increase the risk for heart disease. Cigarette smoking reduces circulation in coronary arteries by narrowing the blood vessels, decreasing HDL (good) cholesterol, increasing blood pressure, and increasing clotting in the blood.

(The presence of the CDC logo and CDC content on this page should not be construed to imply endorsement by the U.S. government of any commercial products or services, or to replace the advice of a medical professional. The mark "CDC" is licensed under authority of the PHS.)


Smoking is one of the biggest risk factors for a heart attack. It also puts you at risk for lung cancer, increases your chance of a stroke, and leads to coughing and shortness of breath. The good news is that it's never too late to quit. If you stop smoking, you'll improve your health and reduce your long-term risks – and you'll see immediate benefits, some within just a few hours! And the benefits don't stop there - Within several years your stroke and heart disease risk can equal that of a non-smoker's and your risk of cancer will be dramatically reduced as well. Continue Learning about Heart Disease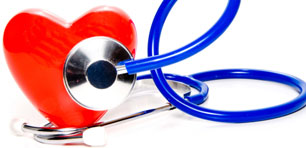 Heart disease is the number one killer of adults in the United States. In fact, one in every three deaths is from heart disease and stroke, equal to 2,200 deaths per day. Taking care of your heart is essential for a long life. You ...
can treat your ticker right by eating healthy, staying active and managing your stress.
More