Stress is a known risk factor for developing heart disease in women and for acute heart attacks. Most of the earlier evidence was on severely, acutely stressful events (like earthquakes) but it is now known that chronic, everyday stress can accelerate heart disease. Women can't always control the stress that comes their way, so they have to try to manage their reaction to it. Women should be encouraged to find their "go to" stress reliever. It may be exercise, yoga, meditation or something else. But women need to find their own special stress reliever.
Stress is a major risk factor for heart disease in women. In this video, Clifford V. Morris, MD, a cardiologist with Virginia Cardiovascular Specialists, explains how important it is to put your heart's health first.
Continue Learning about Heart Disease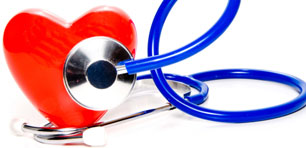 Heart disease is the number one killer of adults in the United States. In fact, one in every three deaths is from heart disease and stroke, equal to 2,200 deaths per day. Taking care of your heart is essential for a long life. You ...
can treat your ticker right by eating healthy, staying active and managing your stress.
More