Basically, atherosclerosis just describes any cholesterol build up in any artery. You can have atherosclerosis in the leg artery and that's called peripheral vascular disease. You can have atherosclerosis in the brain arteries and that can cause a stroke and if you have it in the heart arteries, it's called coronary heart disease.

It's basically just describing cholesterol build up in the artery and a bystander of that cholesterol build up is calcification of the arteries due to the injury. That's why it's called hardening of the arteries.

Trinity Health is a Catholic health care organization that acts in accordance with the Catholic tradition and does not condone or support all practices covered in this site. In case of emergency call 911. This site is educational and not a substitute for professional medical advice, always seek the advice of a qualified healthcare provider.
Cardiovascular disease refers to diseases of the heart and blood vessels caused by atherosclerosis. Atherosclerosis involves a build-up of fat (including cholesterol) and narrowing of the blood vessels, which can lead to reduced blood flow. When atherosclerosis reduces blood flow to an organ it can result in organ damage. If this happens in a blood vessel delivering blood to the heart, it causes a heart attack. If it happens in a blood vessel delivering blood to the brain, it causes a stroke.
Continue Learning about Heart Disease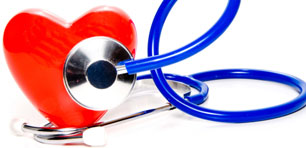 Heart disease is the number one killer of adults in the United States. In fact, one in every three deaths is from heart disease and stroke, equal to 2,200 deaths per day. Taking care of your heart is essential for a long life. You ...
can treat your ticker right by eating healthy, staying active and managing your stress.
More