A family history of premature heart disease is a major risk factor for cardiovascular disease. If an individual has a first degree female relative who developed heart disease before the age of 65, or a first degree male relative who developed heart disease before the age of 55, they are at risk. It is important that anyone with a family history of premature heart disease see a health care professional and have their lipids checked and be screened for other cardiac risk factors. Identifying and treating one's risk factors can prevent that individual from suffering the same fate as their relatives.
Family history is a risk factor for heart disease. If a family member has had heart disease early, you're most likely predisposed to it. What is meant by early? A first-degree female relative, such as your mom or a sister, who is diagnosed before the age of 65, or a first-degree male relative, such as your dad or a brother, who is diagnosed before the age of 55.
This doesn't mean you'll have a heart attack, but it means you're 2 to 3 times more likely to develop heart disease. If you do have that history, you should talk to your primary care doctor or a cardiologist about getting an overall cardiovascular risk assessment, checking your cholesterol and checking to see if you're prediabetic. There are cholesterol panels and enhanced blood tests that are available that can determine if you have an elevated risk of heart disease.
A family history of heart problems, especially if they involve the vessels of the heart as in heart attacks, can be a strong risk factor for coronary artery disease. In particular, a heart attack or sudden death before age 55 years in male first-degree relatives and before age 65 in female first-degree relatives is considered a risk factor.
A family history of heart disease is indeed a risk factor for heart disease, but it is by no means a definite indication that you will be affected. It actually plays a smaller role than the risk factors you can control, which include smoking, behaviors contributing to type 2 diabetes, weight, activity levels, blood pressure and cholesterol levels.
Heart disease is hereditary in certain groups of patients. Generally, if a man has a heart attack before the age of 45, or a woman before the age of 55, that person's children are at greater genetic risk of a heart attack. More often than not, family history plays a role in heart disease risk factors, rather than a direct genetic risk for heart attack. That is, if your parents have high cholesterol, then there is also a risk that you will have high cholesterol. The same is true for high blood pressure and diabetes.
If your parents have risk factors for heart disease, some things you can do to lower your risk of heart disease are:
Watch your diet.
Be physically active.
Keep your weight within a healthy range.
Avoid risk factors such as cigarette smoking.
See a doctor for cholesterol and blood pressure monitoring and treatment as needed.
Aggressive treatment of risk factors can lower the overall risk for heart disease and delay its onset.
Family history plays a role in my risk for heart disease depending on what genes I inherit. However, by risk factor modification, I can decrease my blood pressure, decrease my cholesterol, avoid tobacco and exercise regularly. This will reduce my risk for having heart disease even if I do inherit a bad gene for heart disease. Research is being done now to find which genes are associated with heart disease and of those genes which ones respond best to therapy including statin therapy for hypercholesterolemia. Stay tuned as this is an exciting area of research.
Your inherited genes are less important than if you wear out your jeans with physical activity. But remember you inherit a lot more from your mom than your genes—her soup recipes and her tobacco habit, too. Those aren't genetic. About 25 percent of your risk of disease is the genes you inherit. You actually control your genes to a large part. All genes do is watch other genes—or work as protein factories. And which factories you turn on or off are under your control. So aging fats turn on a gene that makes your arteries become more stiff and age, while walking turns on a gene that decreases cancer growth.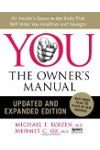 You probably know that having parents with early heart problems ups your vulnerability, but did you know that having a sibling with heart disease before age 60 doubles your own odds of trouble? Sharing clothes is one thing, but heart attacks? Tell your doc about this part of your family history, and then do everything you can to stay healthy, from eating whole grains and exercising to not smoking.
You have a strong genetic risk if you have a father or brother who was diagnosed with coronary artery disease before age 55 or a mother or sister who developed it before age 65. While your heritage doesn't necessarily consign you to heart disease, it should serve as a signal to be alert for symptoms and to keep other risk factors under control.
Heart disease tends to run in families. For example, if your parents have (or had) heart disease, you're more likely to develop it yourself. Also, the risk of heart disease is higher among African Americans, Native Americans, Hispanic Americans and Americans of Pacific Island descent. Most people with a strong family history of heart disease also have one or more other risk factors, such as high blood pressure or diabetes.
Family history is a major heart disease risk factor. In this video, Mary Ann McLaughlin, MD, medical director of the Cardiac Health Program at The Mount Sinai Medical Center, explains why it's important to share your family history with your doctor.
Family history plays a role in heart disease risk. Your risk increases if your father or brother was diagnosed with heart disease before 55 years of age, or if your mother or sister was diagnosed with the disease before 65 years of age.
However, having a family history of heart disease doesn't mean that you will have it too. This is especially true if your affected family member smoked or had other heart disease risk factors that were not well treated.
Making lifestyle changes and taking medicines to treat other risk factors often can lessen genetic influences and stop or slow the progress of heart disease.
This answer from the National Heart, Lung and Blood Institute has been reviewed and/or edited by Dr. Robert S. Kaufmann.
Continue Learning about Heart Disease