Is there a cure for cardiomyopathy?
There is no cure for cardiomyopathy. However, treatments can help control symptoms and prevent the condition from getting worse. Medication can ease blood flow, reduce heart rate, and keep fluid from swelling in your legs or building up in your lungs. Exercise and a healthy lifestyle can help control cardiomyopathy too, so talk to your doctor about what treatments lifestyle changes are right for you.
Continue Learning about Heart Disease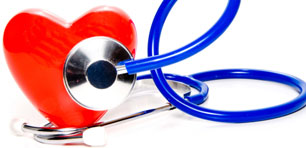 Heart disease is the number one killer of adults in the United States. In fact, one in every three deaths is from heart disease and stroke, equal to 2,200 deaths per day. Taking care of your heart is essential for a long life. You ...
can treat your ticker right by eating healthy, staying active and managing your stress.
More