The first step in diagnosing a heart attack is to be suspicious that one has occurred, especially if you didn't have the classic crushing chest pains or other typical symptoms. About one-third of all heart attacks lack dramatic symptoms, especially for women.

Your medical team is likely to be fairly certain. Tests can quickly confirm a heart attack, so emergency treatments can be started immediately to restore blood flow and minimize heart damage.

An electrocardiogram (ECG or EKG) records the electrical abnormalities typical of a heart attack and can identify the areas of the heart muscle that were deprived of oxygen and damaged. Blood tests measure the cardiac enzymes (creatine phosphokinase or CPK, special subfractions of CPK, and troponin) that are typically elevated in the blood several hours after a heart attack. A series of blood tests during the first 24 hours confirms the heart attack and the amount of heart muscle that has died.

A heart attack is very different from cardiac arrest or sudden cardiac death. A blockage stops blood flow during a heart attack compared to cardiac arrest, when the heart suddenly stops beating due to abnormal or irregular heart rhythms (called ventricular arrhythmias).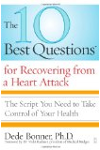 Continue Learning about Heart Attack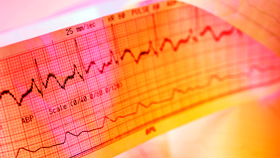 Heart attack (myocardial infarction (MI), is the leading cause of death among Americans. It often results from coronary artery disease, the most common form of heart disease to affect adults. See your doctor immediately if you fee...
l pressure or a squeezing sensation in your chest, neck, jaw, shoulders, back or arms, especially if it's accompanied by sweating, nausea, vomiting, or shortness of breath.
More