Continual exposure to any sound above 85 decibels can cause hearing loss. If you have to raise your voice to be heard by somebody else, the surrounding sound totals more than 85 decibels.

Eight hours of exposure to 90 decibels or more can cause damage, and any exposure to sounds over 140 decibels cause immediate damage.

At 90 decibels, a hair dryer and lawn mower can cause damage after just 2 hours-which is non-threatening for most of us (unless you have a big lawn or Rapunzel-esque hair). But it's very threatening for hairdressers and landscapers who are exposed to those noises all the time. And the louder it gets, the less time it takes to inflict damage. A rock concert, at 110 decibels, can cause permanent hearing loss in 45 minutes (but 3 minutes is considered the safe maximum for continuous 100-decibel noise).

Avoiding loud noises--and protecting your ears with plugs when exposed to them--are the best things you can do to preserve your hearing.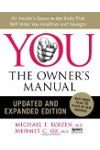 Continue Learning about Hearing Damage