When you see the ADA Seal on a dental product, you can be assured that the ADA has evaluated that product for its safety and effectiveness.

For more than 125 years, the ADA has promoted the safety and effectiveness of dental products as part of its mission to advance oral health. Today, more than 300 dental products carry the ADA Seal of Acceptance. These include toothpaste, dental floss, manual and electric toothbrushes and mouth rinse. The ADA requires accepted products to display a Seal Statement on the product label and in advertising. The Seal Statement tells you why the ADA accepted that particular product. For example, the Seal Statement on an Accepted toothpaste with fluoride would read: "The ADA Council on Scientific Affairs' Acceptance of (product name) is based on its finding that the product is effective in helping to prevent and reduce tooth decay, when used as directed." Look for the Seal Statement whenever you see the ADA Seal.
The American Dental Association (ADA) has been awarding its Seal of Acceptance since 1934, stamping it on dental products that are safe and effective. The seal is valid for three years, and then a company has to reapply to continue wearing it. If the product is altered in any way, the company must re-submit the product for review and approval. When a product is submitted for the seal, its company hands over data on clinical and laboratory studies to support its claims on safety and efficacy, its ingredient list, plus any advertising and promotional materials. Then a consortium of more than 100 consultants and staff scientists review its effectiveness to determine whether it meets their ADA standards.

At present, close to 500 consumer dental products carry the ADA seal, including toothpaste, dental floss, mouth rinses and toothbrushes. Whether the ADA seal is really necessary is debatable. Some cynics see no reason for it, in this age of advanced technology, except as a marketing ploy. But many consumers still feel safer when they buy an oral care product bearing the ADA seal.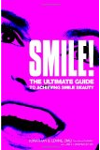 The ADA seal of approval on the tube of toothpaste means that it is approved as safe and effective by the American Dental Association (ADA). While toothpastes just used to clean the teeth new innovations of toothpastes have special formulas that prevent tooth decay and manage the build-up of plaque and tartar on teeth and gums. Toothpastes today can also whiten and brighten teeth and help coat sensitive teeth to protect the teeth from cold or hot foods and beverages. Perhaps the main function of today's toothpastes is to prevent tooth decay with the addition of fluoride. When teeth are exposed to fluoride, it helps strengthen the enamel if used regularly. Fluoride toothpastes offer protection against small cavities and keep them from getting larger. Toothpastes are available today in different flavors -- from cool mint to cinnamon spice to herbal varieties. You can find the flavor and function that best suits the needs of your dental health.
Continue Learning about Healthy Teeth & Mouth