If you've ever crashed a skateboard or peeled a hangnail, you probably know about nature's Band-Aid-the scab.

A scab covers the wound almost immediately. A scab is formed when proteins from white blood cells that help coagulate blood come out of the blood stream to protect the wound-and actually accelerate the healing process.

Pus can also form at the wound site, but that's not as positive of a sign as a scab.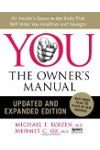 Continue Learning about Healthy Skin