Subcutaneous tissue is the layer of tissue that is directly beneath the skin. It may vary from very minimal, such as in areas of the eyelids, or as a thick layer as in the fat padding around the abdomen and waist. It is the subcutaneous tissue, or fat plane around the waist and abdomen, that is treated with surgical procedures such as abdominoplasty and liposuction. Most fillers are injected into the subcutaneous tissue and not directly within the dermis.
The subcutaneous tissue layer can be found directly beneath the skin. The thickness will vary depending on the area of the face or body. During my liposuction procedure, the fatty tissue (comprising) the 2 layers of subcutaneous tissue are suctioned. There is a superficial layer of fat in the abdomen (campers fascia) and a deeper layer called (scarpas fascia). The subcutaneous tissue layer is found above the deeper muscle of the abdomen, chest, and extremities.
This is the layer between the outer skin and the inner muscle tissue. It consists of fat cells and does have blood vessels and nerves passing through it. It helps insulate the body from cold and provides cushion for the deep tissues from blunt trauma. It can also serve as a reserve source of fuel for the body.
The subcutaneous tissue is the innermost layer of skin. It is primarily made up of fat that helps insulate your body. The fat also acts a bit like a shock absorber to cushion precious inside organs from the outside world. This is the layer that thins as we age.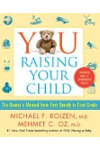 The deepest layer of the skin is the subcutaneous tissue. Mostly comprised of fat and hair follicles, the subcutaneous tissue acts as a cushion to protect everything beneath it.
Continue Learning about Healthy Skin