Watch as internal medicine specialist Dr. Keri Peterson explains what antioxidants can do for the health of your skin.
Antioxidants are among the natural defense mechanisms that protect skin against additional oxidative (aging) processes. Antioxidant creams help to combat potentially harmful wrinkle-causing free radicals, which are often generated after sun exposure. Free radicals trigger an inflammatory response that many believe leads to skin aging. By using topical antioxidants that minimize the action of free-radical scavengers, skin aging can be slowed down.

Topical antioxidant compounds include vitamin E, vitamin A, vitamin C, green tea and hundreds of other compounds that contain polyphenols or related compounds. The duration of the antioxidant action on the skin is relatively short, and repeat applications of the antioxidant preparations are necessary.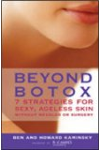 An antioxidant cream can help protect your skin, but you've got to time it right, says dermatologist Dr. Elizabeth Hale. Find out why by watching this video.
Antioxidants are found in blueberries, green tea, red kidney beans, olive oil, artichokes, pomegranates, dark chocolate, and red wine. These are indeed the superheroes of the nutrient family. We've heard a lot about how antioxidants extinguish the dangerous free radicals (the toxic oxygen molecules that can be by-products of cell renewal and are also generated by pollution and sun damage). The polyphenol antioxidants in green tea have also been shown to help prevent certain skin cancers and protect skin against sunburns. Antioxidants found in red wine and green tea are being studied for their possible cancer-fighting potential, but so far the results aren't conclusive. There have been studies that strongly showed that the antioxidants in green tea (among them epigallocatechin-3- gallate, or EGCG) protect the DNA in skin cells from UV-induced damage.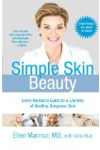 A diet rich in antioxidants may improve the quality of the skin. Skin water content and fat levels increase (the more the better in the skin). The antioxidants lutein, alpha lipoic acid, vitamins C and E, carotenoids, and polyphenols improve the skin, whether they are eaten or applied in cream form. When the antioxidant vitamins C and E are included in the diet, there is less sun damage after ultraviolet light exposure. Of course, for the antioxidants to help the heart, brain, eyes, and other organs, they must be eaten.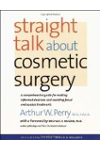 Add great-looking skin to the list of benefits that antioxidants can provide. In this video, plastic and reconstructive surgeon Dr. Shirley Madhere explains how antioxidants can help your skin, and where to find them..
Continue Learning about Healthy Skin