It doesn't take long, and the habit can have an early effect on a smoker's life. Studies have found that smokers as young as 20 were already showing signs of wrinkles.
Smoking is thought to be bad for your skin due to alteration of inflammatory cell function and other cellular changes caused by smoking-induced oxidative stress.
Cigs suffocate skin. Smoking breaks down collagen and can cut oxygen flow to the skin by as much as 30 percent, giving it a lifeless appearance. All of my patients who smoke look older than those of the same age who don't.
From The Mind-Beauty Connection: 9 Days to Less Stress, Gorgeous Skin, and a Whole New You by Amy Wechsler.
Smoking causes quicker aging of the skin. The elasticity (stretchiness) of the skin is lost which leads to more wrinkle formation. It also leads to more leathery skin.
Smoking accelerates wrinkling. A single puff on a cigarette releases toxins that constrict blood vessels for nearly four hours. That's four hours of decreased nutrition and oxygen to the skin. It's no wonder that smokers have unhealthy, gray-appearing skin. They look older than their age. We may joke that it is better to look good than to feel good, but smoking causes you to look bad and feel bad.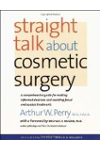 Smoking begins to affect the skin almost immediately. It is the direct affect of the nicotine on the skin which causes a change in the blood flow to the skin. Because the skin changes recur in people who smoke, even at a young age, we can see the early onset of the facial changes and early wrinkling as a result of smoking. Smoking is also very detrimental to good outcomes in delicate plastic surgery operations. We prefer that patients discontinue smoking altogether, but if they do need to smoke, we prefer that they stop smoking for eight weeks before and eight weeks after any plastic surgical operation.
Smoking affects your skin in the following ways:
Tobacco smoke, including second hand smoke, dries out the surface of your skin. With repeated exposure, your skin will lose its resilience and elasticity at an alarming rate. A study of 123 nonsmokers, 160 current smokers and 67 past smokers between the ages of 20 and 69, led by dermatologist Jae Sook Koh, MD, and published in the International Journal of Dermatology, found that premature wrinkles can appear in smokers as young as 20. The overall results of the study showed that the risk of developing severe wrinkles was three times higher for smokers in all age groups.
Smoking causes accelerated production of an enzyme (matrix metallopro-teinase-1) that breaks down collagen in the skin. This means that you lose the youthful plumpness of your skin far more quickly than you would if you didn't smoke.
"Smoker's Squint" will etch crow's feet in the delicate skin around your eyes as you repeatedly react when the smoke literally gets in your eyes.
Feathery lines around your mouth will become more and more exaggerated as the years go by and you keep puckering up to puff on those cigarettes.
Particularly if you are thin, repeated sucking on cigarettes can cause your cheeks to look hollow and give you a gaunt, unhealthy appearance.
Studies have shown that smokers are three times more likely than non-smokers to develop psoriasis, a chronic, unsightly and intensely itchy type of skin rash that can be controlled but not cured. It tends to be at least partially a genetically determined autoimmune condition but smoking exacerbates it.
A study of 1,000 people done by researchers at the Leiden University Medical Center in the Netherlands showed that smoking quadruples your risk of developing squamous cell carcinoma, a form of skin cancer.
Smoking induces intrinsic changes, such as causing the blood vessels to constrict. That peripheral vasoconstriction of the tiny vessels close to the surface basically starves the cells of oxygen. (That's why many smokers have such sallow, dull complexions.) Since the engine for cellular rebuilding runs on oxygen, those skin cells die and aren't regenerated as quickly as normal. When you have a wound of any kind on your skin, for example, it won't heal as fast as it should. For that reason, patients who smoke need to stop for two to four weeks after skin surgery. Often they even quit forever!
We all know that smoking is an enormous risk factor for heart and lung diseases as well as many kinds of terminal cancers. But the smoke fumes are carcinogenic externally, too. Because it creates a buildup of toxins around your face and mouth and damages the DNA in skin tissue, smoking is also associated with the development of skin cancer. Recent studies have found that it triples the risk for squamous cell carcinoma. In the eighteenth century there was a huge incidence of scrotum squamous cell carcinoma in chimney sweeps. The toxic char from the chimneys was deadly. In this century, studies have suggested that air pollution—and ozone-depleting atmospheric chemicals—is a significant environmental risk factor for skin cancers too. One 1995 study asserts that the skin is the site of significant absorption of environmental pollutants.
It's obvious that the act of smoking—one's own personal pollution—overuses certain muscles of the face, creating wrinkles around the mouth, frown lines between the eyes and crow's feet from squinting. The carcinogens in tobacco smoke also kill off collagen, so a smoker's skin becomes wrinkled and less elastic before its time. It's been proven that cigarette smoke degrades collagen and elastin (in a similar, lethal way as ultraviolet rays do) and decreases cell turnover in the skin. If the danger of skin (and other) cancers isn't motivation enough to kick the habit, now we know that smoking makes you look old faster too.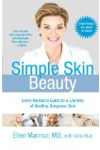 Continue Learning about Healthy Skin