If you've ever had to slather on the moisturizer after a cross-country airplane flight or suffered a breakout while visiting a large urban city, then you know firsthand the way the environment can damage your skin.

It's never too late to quit smoking. Quit today, and your skin will show the health benefits tomorrow. Air pollution, the dry and recirculated air of an airplane, smoking and, of course, the sun are all enemies of skin health. They increase the production of free radicals, strip antioxidants from your skin and intensify the effects of aging.

Smoking, for instance, constricts blood vessels, reducing blood flow to the skin. It also depletes levels of valuable antioxidant vitamins like vitamin A, increasing damage to the elastin, the elastic fibers in your skin that provide a healthy tone. Just the smoke curling up from the cigarette can damage skin as much as any other pollutant. In fact, studies find that people who smoke have significantly more wrinkles at an earlier age than those who don't.

Of course, the greatest damage to your skin occurs from the ultraviolet rays of the sun. Over time, the sun, like smoking, damages elastin and collagen, leading to the formation of fine lines and wrinkles. Most of the damage occurs in your childhood years -- it just doesn't show up until middle age.

And it's not just soaking up the rays on the beach that does the damage. Simply sitting near a window, driving your car and walking outside also expose you to the harmful rays of the sun, and these are all activities in which you're much less likely to wear sunscreen. No wonder, then, that skin cancer is the most common cancer in the United States, with more than one million skin cancers diagnosed each year. Overall, one in six Americans will develop skin cancer at some point in their lives. The reality is that there is no such thing as a healthy tan -- unless it's one that comes out of a bottle.
The environment means anything that is not genetic. Some environmental factors that affect skin aging include:
Diet
Air
Water
Ultraviolet radiation (UV)
Health and illness (including stress) More About this Book
Beyond Botox: 7 Strategies for Sexy, Ageless Skin Without Needles or Surgery
Sexy and ageless skin is possible for a woman at any age -- and she doesn't have to resort to invasive treatments like Botox to get it -- as long as she cares for her skin properly, says Dr. Ben Kaminsky, founder of B. Kamins, Chemist and leading authority in helping women's skin look healthy and beautiful. In BEYOND BOTOX, Dr. Kaminsky provides a groundbreaking 7-step plan to help skin look younger and sexier -- without Botox or surgical procedures. The book's plan is based in science and targeted specifically to women who are searching for a common-sense alternative to eating fish 6 days a week (a la Perricone) or injecting their faces with poison in order to look great.B. Kamins, Chemist has established itself as THE skincare brand for women in midlife, and BEYOND BOTOX is THE book for women who want vital-looking skin in midlife and beyond.
Environmental factors such as heat and low humidity, pollen, and airborne allergens can affect the health of your skin. If you have dermatitis, they can cause irritation or a flare-up. Pet dander, dust mites, ragweed, and insecticide spray can cause contact dermatitis. Dermatitis can get worse if you touch wool and other rough fabrics, or if you use lotions and products that contain irritating ingredients. Air pollution, the sun's ultraviolet rays, and cigarette smoke also can affect the health of your skin. Consult a dermatologist for more information.
Because it's our Gore-tex, skin is the first shield to a lot of external influences. It's directly affected by the weather that is around it. A humid atmosphere, for example, brings moisture in the air to the surface of the skin. Often, severely dry skin is directly caused by the climate in which you live. Wind, cold, and dry air steal moisture from the epidermis, making it dangerously dry. At a high altitude, the air is drier and you lose most of the water from your skin, which in turn makes the cells shrink (think of a dry sponge) and causes gaps or tiny cracks. The medical term for parched skin like this is actually quite poetic: "eczema craquelé," or "marred with cracks."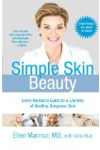 Continue Learning about Healthy Skin