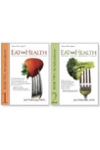 Dijon Vinaigrette Asparagus
Serves: 4

Ingredients
2 pounds asparagus, tough ends removed - 1/2 cup water
1/4 cup balsamic vinegar
1/4 cup walnuts
1/2 cup raisins
1 teaspoon Dijon mustard
2 cloves garlic, pressed
2 tablespoons chopped red onion
2 tablespoons pine nuts
Directions
Place asparagus in a large skillet; add 1/2 inch of water.
Bring to a boil, reduce heat; cover and simmer for 3-5 minutes until crisp-tender.
Drain asparagus and arrange in a shallow dish.
Combine water, vinegar, walnuts, raisins, mustard and garlic in a food processor or high powered blender, stir in red onion and pour over asparagus.
Let stand at room temperature for 1-2 hours before serving.
Sprinkle with pine nuts before serving.
CALORIES 207; PROTEIN 7g; CARBOHYDRATES 28g; TOTAL FAT 8.1g; SATURATED FAT 0.8g;
SODIUM 42mg; FIBER 6.2g; BETA-CAROTENE 1020mcg; VITAMIN C 14mg; CALCIUM 80mg; IRON 5.8mg; FOLATE 128mcg; MAGNESIUM 63mg; ZINC 1.8mg; SELENIUM 5.9mcg