Grilled Beets - I have made these for years. I use olive oil instead of butter.
Ingredients
6 beets, scrubbed
2 tablespoons olive oil
salt and pepper to taste
Directions
Preheat an outdoor grill for high heat.
Coat one side of a large piece of aluminum foil with cooking spray. Place beets and butter on foil; season with salt and pepper. Wrap foil over beets.
Place packet on the grill grate. Cook 30 minutes, or until beets are very tender. Allow beets to cool about 5 minutes before serving.
Not only are beets low in calories, high in fiber and packed with natural sweetness, vitamins and minerals, they also come in many different colors and can be enjoyed from the bottom of their roots to the tops of their greens. Grocery stores and farmers' markets carry many varieties of beet, including the traditional red ruby, golden and chiogga. Each has a unique flavor and they can be used interchangeably in healthy recipes:
Chilled beet soup. Peel and boil 2 cups of beets in 2 cups of low-sodium chicken broth. Blend when the beets are tender and serve with a dollop of low-fat sour cream.
Roasted beets. Cut beets into bite-sized pieces, mix with 2 Tablespoons olive oil and the juice of one lemon. Roast in a 400 degree oven for 15 to 20 minutes or until tender.
Tri-color beet salad. Cut different varieties of beets into disks, each 1/4-inch thick. Boil until tender and chill. Arrange on top of leafy greens with your favorite low-fat dressing.
Beet greens. Don't throw away the beet tops. A quick sauté of beet greens provides a delicious dish that contains vitamins A and C. Chop the greens in rough-sized pieces, sauté them in 1 Tablespoon olive oil for 10 minutes over medium heat and you'll have a delicious side dish for grilled fish or chicken.
Continue Learning about Recipes for Healthy Cooking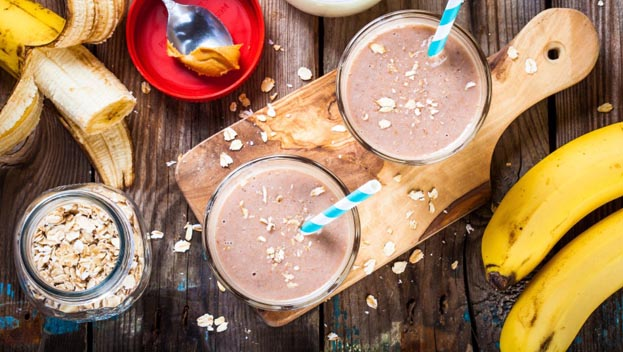 Discover healthy, delicious recipes for breakfast, lunch, dinner and desserts.