Ginger Grilled Shrimp
Shrimp:
12 (6") wooden skewers (soaked in water for at least 30 minutes)
1½ lbs. frozen, uncooked medium shrimp; thawed and peeled
½ cup Scott's Barbecue Sauce
1 tsp. cayenne pepper
2 cloves of garlic, minced
2 tsp. grated ginger root
Vegetables:
2 cups broccoli
1 cup summer squash, sliced into rounds
1 cup zucchini, sliced into rounds
Other sides:
2 cups Uncle Ben's Long Grain & Wild Rice, cooked
For the shrimp: Preheat grill to medium heat. Place 3-4 shrimp on each skewer. Mix the barbecue sauce, cayenne pepper, garlic and ginger root together. Grill the shrimp on each side for 2 minutes; brushing barbecue sauce on the cooked side. After both sides have been coated with sauce, cook 1 minute more on each side.
For the vegetables: Steam for about 8 minutes; season to taste.
Serve shrimp skewers over a bed of rice, with a side of vegetables.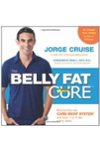 Continue Learning about Recipes for Healthy Cooking