Artichoke hearts and smoked Gouda cheese make for an interesting, delectable combination you won't soon forget.

Smoky Gouda Omelette

Makes: 4 servings

Ingredients

8 eggs
Salt and pepper, to taste
¼ cup butter, divided
½ cup marinated artichoke hearts, drained and chopped
¾ cup smoked Gouda cheese, shredded

Directions

Whisk eggs together with salt and pepper.

Melt butter in a small skillet over medium heat. Add a quarter of the egg mixture and cook until the
eggs begin to set on the bottom of the pan. Gently lift the edges of the omelette with a spatula to
allow any unset egg to flow to the edges and cook.

Top the eggs with a quarter of the artichoke hearts and Gouda cheese. Using a spatula, gently fold
one side of the omelette over the other. Continue cooking until the cheese is melted.

Slide the omelette out of the skillet onto a plate. Repeat with remaining ingredients.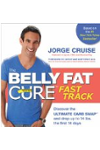 Continue Learning about Recipes for Healthy Cooking