You should get a professional cleaning from your hygienist two to three times a year, more often if you've had a sizeable amount of dental work done. He'll find the plaque that you've missed, he'll scrape off the tartar that your brush and floss can't, and in doing this he'll help keep cavities and other problems away. Professional cleanings are like insurance for your smile. The investment can save you thousands of dollars in the long run, as smaller problems diagnosed along the way can prevent much bigger problems from occurring later on.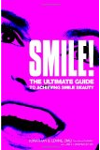 I recommend two professional cleanings a year for most patients, and up to four per year for those who have gum disease.
For most people, getting a dental cleaning twice a year is adequate. Your dentist may tell you that you can come in less frequently. On the other hand, if you are a smoker, have diabetes, have a weakened immune system, are prone to getting cavities, or currently have gum disease, your dentist may ask you to come in more frequently.

Unlike your toothbrush, your dentist's tools can remove tartar -- hardened plaque -- from above and just below the gum line. Removing tartar is an important step in keeping your teeth and gums healthy.
Every patient is different. That's why the ADA recommends that you discuss your individual needs with your personal dentist. Always remember to brush your teeth twice a day, floss between teeth once a day, eat a balanced diet and limit between-meal snacks. By following a healthy dental routine, you can lower your risk for tooth decay.
The frequency for having your teeth cleaned varies upon your gum health. People with healthy gums need cleanings one to two times a year depending upon the accumulation of stain and tartar. People who have been treated for periodontal disease generally need more frequent visits, such as 3-4 times per year. The type of cleaning you will receive if you have been treated for gum disease is slightly different from a regular cleaning called a 'prophy.' If you smoke or have uncontrolled diabetes, you may also need to have more frequent cleanings.
You should have a dental exam and cleaning at least once a year. Twice a year is best. Dental exams and cleaning are done to remove plaque and bacteria that could lead to tooth and gum disease. They are also done to check for tongue and mouth cancer. Problems with your teeth can indicate osteoporosis.
Continue Learning about Healthy Oral Hygiene