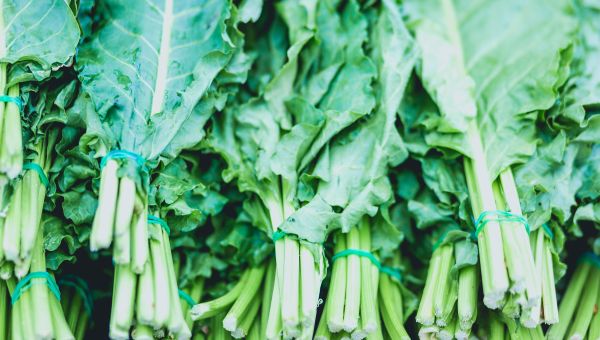 Leafy greens have been shown to reduce your risk for cancer, fight heart disease and improve cognitive function.
Ever wondered why a dish prepared with spinach is said to be "Florentine?" Well, it's because Catherine de Medici, who was from Florence, was a fan of this super green. And here's why: Recent research published in Neurology reveals eating a serving of leafy greens a day is associated with a sharper memory and a slower rate of cognitive decline.
The other benefits are equally impressive: Greens like spinach are rich in fiber, which is linked to a lower risk of coronary heart disease. They also help fight certain cancers. In a study that tested eight common vegetables for their anti-cancer properties, a nutrient found in leafy greens was the strongest when it came to inhibiting human cancer cell proliferation. A diet rich in collards, kale and other greens is also associated with a reduced risk for type 2 diabetes. Plus, those leafy powerhouses are low-calorie, but keep you feeling full.
So turn over a new leaf—try arugula, Swiss chard or spicy mustard greens tossed into a salad, mixed into a smoothie, or sautéed with garlic and lemon juice. You'll be royally rewarded with better health.
Medically reviewed in October 2019.