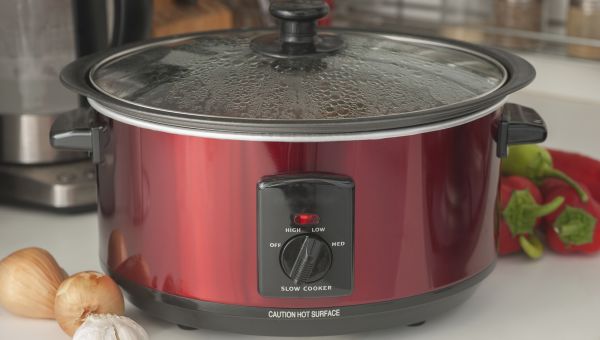 How Safe is Your Crock Pot?
When Holly Golightly's (Audrey Hepburn) pressure cooker explodes in Breakfast at Tiffany's and she's thrown into the arms of the smitten Paul Varjak (George Peppard), such kitchen contraptions seem dangerous and romantic. But there's nothing to love about a crock pot that puts you at risk for food or lead poisoning!
Slow cooking can preserve nutrients and make a delicious dinner that's ready to eat as soon as you're home from work. But lead-test you want to make sure the crock-pot liner is lead free; some older pots were found to have contaminated inside glazes. (Older pots can be tested using a kit.) A new pot's label will say if they're lead safe, but FDA standards allow a little lead, so you may want a lead-free designation instead.
Then make sure your pot is heating above 140º F. Bacteria thrive in what the FDA calls the danger zone of 40º F to 140º F. Never put frozen meats into a crock pot and don't set it to turn off BEFORE you're ready to eat -- the temperature can fall into the danger zone. Use a meat thermometer to make sure the food is at a safe temp before serving (145º F for pork and beef; 165º F chicken).
Got leftovers? Place them in shallow containers to cool quickly and refrigerate them within two hours of serving. Then, don't reheat them in the crock pot -- it takes too long to bring them up to a safe temperature. Now you're set to go slow!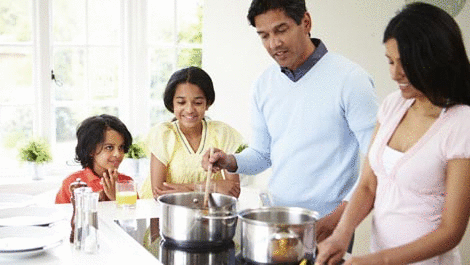 Do you want to cook healthier? With some simple tweaks, you can lighten up regular recipes for brownies, casseroles, and other tasty treats. Plan healthy meals for breakfast, lunch and dinner by learning about healthy food substit...
utions. For instance, you can sprinkle powdered sugar on cakes instead of using frosting. Reduce fat and calories in baked goods by cutting the fat ingredient such as butter or margarine by one-half and substituting a moist ingredient like applesauce, fat-free sour cream or orange juice. Read on to learn more tips about healthy foods and in no time you will be cooking healthy recipes for you and your family.
More