A whole food is a plant or animal product that remains as close as possible to its natural state. It is unprocessed, unrefined, and generally contains greater nutritional value than its factory-made alternatives. For instance, a piece of fresh fruit offers fiber that is missing from fruit juice or sugary fruit drinks. Real cheddar is a great source of calcium without the additives and colorings of processed American cheese.

Whole foods are an excellent source of potassium, a mineral that works together with sodium to maintain balanced fluid levels in our cells. To do this properly, our bodies must always have anywhere from two to six times as much potassium as sodium (experts disagree on the precise ratio). All fresh fruits and vegetables contain high levels of potassium. Because it is found abundantly in almost all whole foods, our bodies have evolved to easily process and excrete potassium.

Sodium, on the other hand, is hard to come by in whole foods (have you ever eaten a salty apple?). As a result, our bodies have evolved to hoard sodium. Food processing almost always increases sodium and decreases potassium. Thus, a diet heavy in processed foods can threaten our sodium/potassium balance, which can lead to high blood pressure, edema, kidney disease, and low energy.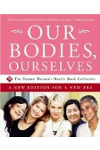 Continue Learning about Healthy Eating Guidelines