The "rule of thumb" I recommend is for the starchy food you have to be no more than 1/4 of your plate at any given meal. For example if you had a dinner of chicken, mashed potatoes and green salad I would have 1/2 of the plate full of green salad, 1/4 chicken and 1/4 mashed potatoes. This is based off of the standard sized dinner plate for general portion sizes.
This depends on your energy need. Starchy foods (breads, cereals, grains, potatoes) contribute a very important energy source. They are also rich in vitamins and minerals. A 50 year old sedentary female may only need 4 to 6 portions of starchy foods. So for her the 1/2 cup portion makes sense. But, a 16 year old female athlete may need 10 to 12 portions of these foods throughout the day. So if the active individual attempts to have each meal with the equivalent of only 1/2 cup of rice they will be operating with an energy deficit and find that they are uncontrollably hungry throughout the day.
If you consider your serving plate, half of it should contain non-starchy fruits and vegetables. One-fourth of your plate should consist of starchy vegetables and whole grains, and the remaining forth reserved for protein in lean meats, nuts, and dairy.
Starchy foods are foods with carbohydrates and include pasta, rice, grains, beans, starchy veggies (corn, peas, and potatoes), desserts, and fruit. An average portion size depends on the size of the individual and activity level. A typical portion per meal should be approximately the size of your fist and be balanced with non-starchy veggies and protein. However, with increased activity and medical conditions, the portion of starchy food may need to be modified to provide the appropriate nutrition. Keep in mind, there are also starchy foods that are more nutritious than others. It's always best to refer to a Registered Dietitian for specific guidelines as needs vary based on the person.
An appropriate portion of whole-grain bread or pasta, potatoes, yams, or other starchy vegetables would be about the size of your fist. Boiled whole grains, such as brown rice, wild rice, barley, or oatmeal are higher in volume and viscosity because they are rich in fiber and high in water, so it is always preferable to choose these starchy foods over less volumetric starchy foods such as white-flour pasta, white bread, and other white-flour products.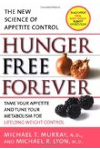 Continue Learning about Healthy Eating Guidelines