Children should eat whole grains. Whole grains have beneficial fiber, vitamins and minerals that children need to adequately grow and develop. Whole grains are better because they contain original phytonutrients and micronutrients. When grain is processed, it is stripped of the nutritious bran and germ of the grain, which can remove the inherent vitamins that your growing child needs.
Whole grains are complex but why children should eat them is simple! Whole grains are loaded with nutrients like B vitamins, minerals, and fiber, all necessary for children's development. Whole grains supply a useable source of fuel which helps kids have the energy they need. Eating whole grains in childhood leads to habits that provide long term health benefits. There are so many ways for kids to eat whole grains: breads, crackers, pretzels, tortillas, bagels, rice, quinoa, chips, and cookies.
Whole grains have been shown to have many positive health benefits in terms of reducing risk for chronic diseases. Exposing children to whole grains at an early age sets the foundation to a healthy eating lifestyle. Be creative and adventurous; try different whole grains to add variety to your family meals.
Grains provide carbohydrate -- the body's main energy source -- which helps kids get up and go. Grains are also important sources of many other nutrients, including several B vitamins (thiamin, riboflavin, niacin, and folate) and minerals (iron, magnesium, and selenium). Whole grains are good sources of dietary fiber, a nutrient that most kids (and adults) do not get enough of. Fiber can help reduce blood cholesterol levels and may lower heart disease risk. Fiber also helps eliminate constipation and may play a role in weight control by helping to curb kids' appetites.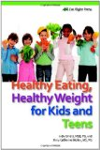 Continue Learning about Healthy Eating For Children & Teens