Too many children skip breakfast or simply eat an inadequate breakfast. Breakfast really is the most important meal as it gives us the energy we need to start the day.

A good breakfast should include calories that we use quickly like carbohydrates and calories that we can use later like protein. The biggest mistake people make is not adding protein to their breakfast and that can cause midmorning binge eating. Adding chopped nuts to your cereal or peanut butter to your jelly and toast are two easy ways of adding a little protein, if you do not have time to cook breakfast.
Despite the proven benefits of eating breakfast, breakfast skipping is skyrocketing. In 1965, 5 percent of 11- to 14-year-olds and 12 percent of 15- to 18-year-olds skipped breakfast. Today, around 20 percent of 9- to-13-year-old children and 36 percent of 14- to 18-year-olds skip breakfast. Why are so many kids hopping out of bed and running on fumes instead of fuel? Two frequent excuses are they don't have time for breakfast and they're not hungry when they get up.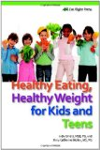 Continue Learning about Healthy Eating For Children & Teens