Parents of toddlers who eat so little that they seem to "live on air" should be comforted to know that it is normal for a young child's appetite to vary from day to day. Instead of worrying about their toddler's daily intake of food, parents should consider the child's consumption of calories and nutrients throughout the week, says WendelinSlusser, MD, medical director of the FIT for Healthy Weight Program at Mattel Children's Hospital UCLA.
When a toddler starts eating less, parents may worry that they are not being a good parent. This worrying can become stressful. You can reduce this stress. First, talk to your child's doctor about how much food she needs to grow and stay healthy. Second, measure the amount of food your child needs. That way you will have a better idea of what the right amount looks like.
Continue Learning about Healthy Eating For Children & Teens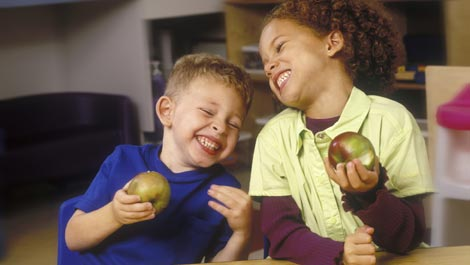 Nutrition is important for healthy child development. Encourage healthy eating by teaching your child or teen correct portion sizes, healthy snacks and the importance of the five food groups. Avoid giving your child food that is h...
igh in calories, saturated fats and added salt and sugar. Find out if your child needs vitamins or supplements. While some weight fluctuation is normal, it could point to an eating disorder ir your child becomes overweight or underweight. Involve your child in preparing healthy recipes for the whole family. Learn more about healthy eating and healthy living for your child with expert advice from Sharecare.
More