One of the biggest dieting myths is that eating breakfast will make kids gain weight. No evidence supports this belief. In fact, the opposite is true. Eating the morning meal can actually help both kids and adults maintain a healthy weight. Kids who eat breakfast tend to be thinner and have lower body mass indexes (BMI) than their breakfast-skipping counterparts. How can this be? There are a few possible explanations. First, eating breakfast seems to jump-start the body's calorie-burning system (metabolism) after a long night's sleep (hours in which no calories are consumed). Second, breakfast helps curb kids' appetites. Kids who eat breakfast are less likely to overeat and are more likely to exercise later in the day. In contrast, kids who skip breakfast usually make up for the calories -- and then some -- before the day's end and have less energy for physical activity.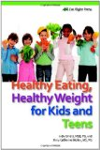 No. In fact, it's just the opposite!

Research has shown that eating breakfast may be associated with healthier body weight in children and adolescents. Breakfast eaters tend to have better overall nutrient intakes and consume less fat, cholesterol and more fiber over the course of the day than non-breakfast eaters. Nutrients missed at breakfast, namely calcium, fiber and certain vitamins and minerals, are rarely made up for during the day.

The habit of skipping breakfast is often seen in children and adolescents who are overweight, with a possible relationship to dieting and disordered eating. Those who miss breakfast are less likely to engage in physical activity.
No, eating breakfast does not cause kids to gain weight. In fact, eating breakfast for people of all ages is associated with a lower body weight. When a kid doesn't eat breakfast his or her risk of being overweight increases. It's because when a kids doesn't eat breakfast his/her body goes into survival mode (also called starvation mode) after a few hours. This is the body's way of conserving energy. Problem happens when the kid does eat, most kids (this process applies to adults as well) they eat more than if they had breakfast. It is not the breakfast that causes weight gain but the overeating that often happens when one doesn't eat breakfast.
Continue Learning about Healthy Eating For Children & Teens