Kids take most of their cues from signals that you send them through your body language or the look in your eye, also known as nonverbal communication. In fact, research shows that when communicating a message, the tone of voice is twenty times more important than the actual words of the message. And that's an important message for all of us to remember -- whether we're parents of newborns or toddlers, not to mention tweens, teens, and beyond.
Nonverbal communication and the emotion it conveys account for more than 90 percent of what your child "hears" you say. The total impact of our parental messaging breaks down like this:
38 percent vocal (volume, pitch, rhythm, and so on)
55 percent body movements (mostly facial expressions)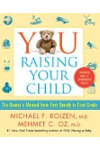 Parents are the most powerful environmental influence on their children and deliver the most significant amount of non-verbal communication the child will receive in their lifetime. From the time a child is conceived, non-verbal communication between mother and fetus is taking place on many levels - hormonally, emotionally, chemically (her internal body chemistry), physically (the touching, sound and stimulation to the fetus) and even spiritually (the values the parents feel and think and communicate unconsciously, verbally and even non-verbally).

It has been reported that 93% of all communication is non-verbal and the interpretation of this non-verbal communication is often stronger than the verbal cues that are provided to children. Some
of the most influential studies to claim high importance for the nonverbal component of communication were carried out by Albert Mehrabian (Mehrabian, 1972).

The work of Thomas Verney, MD, author of the Secret Life of the Unborn Child, shows through his almost 20 years of research around the world, the impact intra-uterine communication has on the development, health and psychology of the unborn child. Internal Family Systems therapy, developed by Dick Schwartz, PhD, illuminates the long term effect of the familial environment and how this environment impacts us on all conscious and unconscious levels, non-verbal and verbal levels.

His work with discrete sub-personalities or parts focuses on how we adapt psychologically as a result of our family unit dynamics and communication. All forms of communication, especially non-verbal are important in the formation of a child's psyche and that is something that every parent may wish to become more familiar with so they may facilitate their child's development in the most healthy way possible. Continue Learning about Healthy Baby