Infants have an innate need to suck and that is why many babies will thumb-suck or use pacifiers. This sucking act will soothe a crying infant. The need to suck will start to decrease when the baby is about three or four months old. A precise age for termination of pacifier use has not been established, but it clearly should be terminated before 4 years of age to prevent subsequent dental problems. Prolonged use of pacifiers is usually the result of parental reliance on the pacifier to soothe or calm the infant. The pacifier must be a one piece unit because two piece pacifiers can be a choking hazard. The pacifier should be wider than your child's mouth and should never be tied to the child's clothing or attached to the crib as this could lead to the risk of strangulation.
Using a pacifier can be harmful to your baby in the following ways:

• Early use may interfere with breastfeeding
It is sometimes difficult to identify and understand your baby's cues with a paci in his mouth, not to mention easier to overlook his hunger cues. Additionally, some infants may get confused since sucking on a pacifier
(or even bottle) involves a slightly different action than for breastfeeding.

• Overuse
Infants quickly get used to the paci to soothe themselves and aid in sleep—a habit that is often hard to break down the road. Older infants who use pacifiers are more prone to picking up colds because they are accustomed to constantly sucking and mouthing objects (the usual entry point for germs). In addition, paci use for longer than a year or two can interfere with tooth alignment and bite (just ask your dentist).

• Increased risk of ear infections
There appears to be an association between pacifier use and increased ear infections. Some experts feel that the constant sucking on the pacifier can push extra fluid into the middle ear, increasing a baby's chance of developing an ear infection.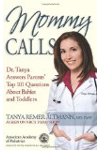 Continue Learning about Healthy Baby