Fruits and vegetables are full of important nutrients, including essential vitamins and minerals, fiber, antioxidants and other phytonutrients.

Eating fruits and vegetables is associated with reduced risk of many chronic diseases, as well as helping to achieve and maintain a healthy weight. Not only are they healthy plant-based foods, but fruits and vegetables are naturally low in calories and can be a convenient snack or additional burst of flavor and color to any meal.
According to a recent study of over 70,000 adults, those who ate less than 5 servings of fruits and vegetables daily were shown to have a 53 percent higher risk of dying compared to those who consumed 5 servings a day. These findings persisted even after factoring in gender, smoking status, body weight, and educational level. Past research has also suggested that a minimum of 5 servings of produce daily can help you fight heart disease, certain cancers, and an expanding waist.
Go as heavy as you can on fruits, vegetables and whole grains. That's important for two reasons: fiber and micronutrients. Fiber is simple. It's roughage -- indigestible roughage. It slows down the absorption of fat and keeps your colon working, clean and free of cancer. It's also the bulk you need to fill you up so you feel like you had a square meal.

Micronutrients, mainly trace minerals and vitamins, are also important . . . and just a little odd. There are hundreds of them, and no one knows for sure how much of each we need. We know they are critical to thousands of chemical reactions in our bodies and in short supply in our modern diets. We know they include chemicals that are essential to our immune systems, muscle and brain function, heart health, bone health and blood formation, as well as the antioxidants that protect us against cancer. We know they abound in fruit and vegetables, and that you can't get them from supplements.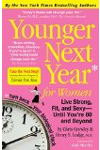 Fruits and vegetables are some of the most nutrient dense foods around. The they are loaded with antioxidants, fiber, enzymes, and vitamins and minerals. Studies show that populations who eat the most fruits and veggies have the lowest rates of disease over all. Best of all they are low in calories and add variety, color, and texture to the diet.
Vegetables and fruit are huge contributors of vitamins, minerals, fiber, healthy fats and phytochemicals, all of which are essential for a well-functioning body. These compounds work synergistically to facilitate and optimize everything from neurons communicating in the brain, muscle function, cardiovascular health, wound healing, skin growth and repair, and disease fighting to regulating mood, appetite and energy levels. Research shows that people who eat a more plant-based diet (meaning lots of fruits and vegetables, whole grains, beans, nuts) have a decreased risk of dementia, cardiovascular disease and diabetes. They live longer, manage weight better, have lower LDL (bad) cholesterol and make more money than the people who eat traditional Western diets.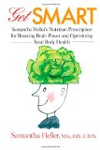 Fruits and vegetables contain hundreds of healthful components called phytochemicals, many of which have yet to be identified. They also contain beneficial minerals like potassium, which helps lower blood pressure, and well-known vitamins like folic acid, vitamin C, and vitamin A. Studies show diets rich in vegetables and fruits help lower blood pressure and may reduce risks for esophageal, stomach, and lung cancers, as well as diverticulitis, a painful gastrointestinal condition. What's more, it reduces the risk for sight-impairing macular degeneration. Fiber found in plants slightly lowers low-density lipoprotein (LDL) cholesterol, improves insulin resistance that can pave the path toward diabetes, and is linked to lower rates of heart disease. It slows digestion, smoothing blood sugar spikes, and creates a sense of fullness that can help prevent overeating. And by bulking up stools, fiber helps you avoid constipation.
Many fruits and veggies are high in fiber. But just as important, they're typically low in calories, thanks to their high water content, so they help you manage your weight, too. Add in the fact that produce is rich in inflammation-quelling antioxidants, and you've got more than enough reason to fill up half your plate with things like broccoli, leafy greens, zucchini, bell peppers, onions, string beans, eggplant, and the like. And a delicious piece of fresh, ripe fruit is a satisfying ending to any meal.

Continue Learning about Health Value Of Foods

A healthy diet is rich in foods with high nutritional value, providing your body with the vitamins, minerals and other food nutrients it needs to protect against disease and maintain a healthy weight. To identify healthy foods, it...
's important to read nutrition labels and know the source of your food. Products advertised as whole-grain, organic or fortified may not necessarily be healthy for you. Find out how to get the most health value from various fruits, nuts, spices, oils and vegetables -- and learn which types of red meat and processed foods to avoid -- with expert advice from Sharecare.
More