Cod are saltwater fish that live best in deep, arctic- temperature water in order to grow, reproduce, and survive. It does not seem happenstance that the words "cod" and "cold" are indeed quite similar.

Cod belong to the Gadidae family along with haddock and monkfish (the Latin word gadus means "cod"). There are a few varieties of cod that are typically consumed in different parts of the world, such as lingcod, saithe, and zarbo cod. However, North Atlantic cod (Gadus morhua) is the best-known type.Cod has a light, almost white color and a noble, buttery taste. It is usually sold as fillets up to 12 inches long and 4 inches wide.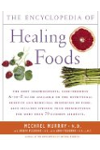 More About this Book
Encyclopedia of Healing Foods
From the bestselling authors of The Encyclopedia of Natural Medicine, the most comprehensive and practical guide available to the nutritional benefits and medicinal properties of virtually everything...
Continue Learning about Health Value Of Foods
A healthy diet is rich in foods with high nutritional value, providing your body with the vitamins, minerals and other food nutrients it needs to protect against disease and maintain a healthy weight. To identify healthy foods, it...
's important to read nutrition labels and know the source of your food. Products advertised as whole-grain, organic or fortified may not necessarily be healthy for you. Find out how to get the most health value from various fruits, nuts, spices, oils and vegetables -- and learn which types of red meat and processed foods to avoid -- with expert advice from Sharecare.
More