Citrus fruits are rich in vitamins, minerals, and antioxidants. High citrus fruit consumption has been linked to reduced risk for heart disease and cancer. Doctors have found reduced risk for liver disease, atherosclerosis, and insulin resistance (a risk factor for developing diabetes) among people regularly eating mandarin oranges.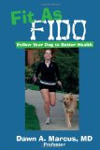 More About this Book
Fit As Fido: Follow Your Dog to Better Health
Let your dog teach you to live a happier, healthier, and more fulfilling life! Companionship with your pet can be used as a means and a motivator to increase your own physical and mental fitness....
Citrus fruits are bursting with health benefits. Watch this video featuring Dr. Oz guest Jorge Cruise, fitness expert and author, to find out why digging into a juicy grapefruit or peeling yourself a tangy tangerine might one of the healthiest things you do all day.
Oranges and other citrus fruits are more than sweet, tangy treats, says nutrition expert Dr. Neal Barnard. To learn about the secret ingredient in citrus that can keep you healthy, watch this video.
Tangerines and other citrus fruits (and their juices) are delicious and refreshing, but they also can help prevent esophageal cancer, says Dr. William Li, a cancer researcher at the Angiogenesis Foundation and a Dr. Oz Show guest. In this video, Dr. Li explains how citrus can stave off esophageal cancer -- and how much you'll need each day to get this important benefit.
Continue Learning about Health Value Of Foods