Epidemiological studies have found that increased consumption of allium vegetables (onions, garlic, leeks, shallots, chives, and scallions) is associated with lower risk of cancer at all common sites, and this is thought to be due to their organosulfur compounds, which are released when the vegetables are chopped, crushed, or chewed. Similar to the green cruciferous family, their cell wall houses an enzyme called alliinase that is responsible for making that sulfuric acid smell that can make you cry. But at the same time that the chemical reaction is occurring on your kitchen counter, those immune-building sulfide compounds are forming. These compounds prevent the development of cancers by detoxifying carcinogens, and they also have angiogenesis inhibiting effects that halt cancer cell growth by preventing tumors from obtaining a blood supply.
Research suggests that these organosulfur compounds in the onion family members also have anti-inflammatory actions that protect against osteoarthritis and ward off infections. When we eat the organosulfur compounds and glycoproteins in onions they work together with other micronutrients to improve immune function and to prevent disease. In fact, when onion intake was scrutinized in a case-controlled multi-country study, the highest consumers of onions had less than half as many cancers compared to people who rarely consumed onions.
56% reduction of colon cancer
73% reduction of ovarian cancer
88% reduction of esophageal cancer
71% reduction of prostate cancer
50% reduction in stomach cancer
In this study the highest consumers were eating seven or more 80-gram portions per week; the lowest consumers ate less than one serving per week. This is about 1/2 cup of chopped onions per day.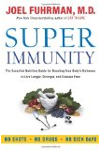 Continue Learning about Health Value Of Foods

A healthy diet is rich in foods with high nutritional value, providing your body with the vitamins, minerals and other food nutrients it needs to protect against disease and maintain a healthy weight. To identify healthy foods, it...
's important to read nutrition labels and know the source of your food. Products advertised as whole-grain, organic or fortified may not necessarily be healthy for you. Find out how to get the most health value from various fruits, nuts, spices, oils and vegetables -- and learn which types of red meat and processed foods to avoid -- with expert advice from Sharecare.
More